Stay Safe on the Job: Monitoring RF Exposure
Stay Safe on the Job: Monitoring RF Exposure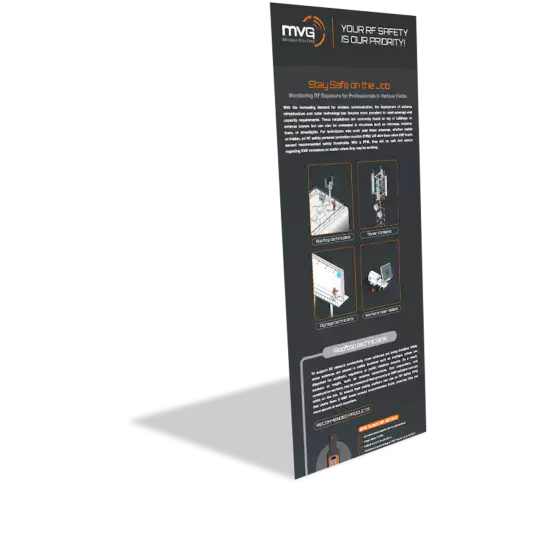 With the increasing demand for wireless communication, the deployment of antennas, infrastructure, and radar technology has become more prevalent to meet coverage and capacity requirements.
These installations are commonly found on top of buildings or antenna towers but can also be concealed in structures such as streetlights, imitation trees, or chimneys. For technicians who work near these antennas for installation, maintenance, and repairs, it is essential to use an RF safety personal protection monitor (PPM) that alerts them when electromagnetic field (EMF) levels exceed recommended safety limits, ensuring their RF safety on the job wherever they may be working.
Discover how RF safety PPMs by MVG monitor RF exposure and help maintain a safe work environment for professionals in various fields in our latest INFOGRAPHIC.