Why test automotive systems?
Why test automotive systems?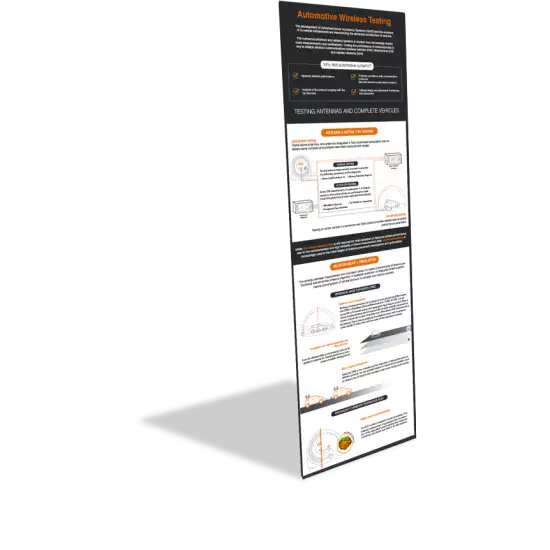 The development of Advanced Driver Assistance Systems (ADAS) and the evolution of in-vehicle infotainment devices are transforming automotive design and electronic architecture. This trend has led to more antennas in modern vehicles that require more measurement and verifications to ensure their performance and to analyze the coupling with the car structure.
Antenna performance and placement are determining factors in establishing stable and reliable wireless communication between vehicles (V2V), infrastructure (V2I), and networks (V2N). Testing antennas, optimizing subsystems, and evaluating vehicle behavior in real driving conditions are key to developing secure wireless communications systems for tomorrow's vehicles.
Are you looking for measurement solutions for testing automotive wireless components or entire vehicles? We invite you to explore our infographic presenting advanced antenna measurement and OTA techniques, OTA tests, V2X and post-processing solutions by MVG.
Please register to receive your file: