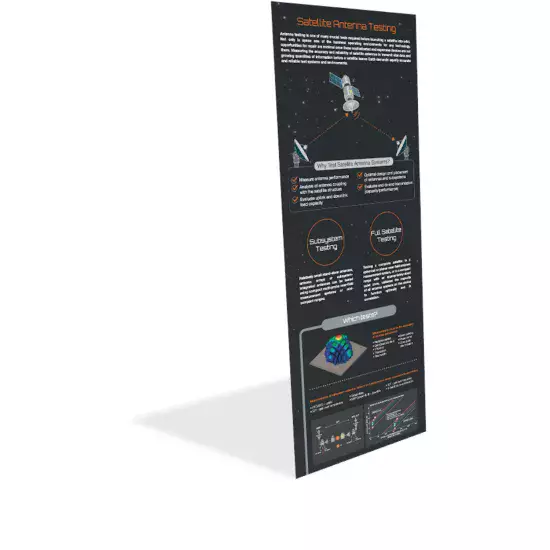 The progression of telecommunications, imaging, and emergency/crisis services via satellite is quickly accelerating (rocketing!) innovation for space applications. The various antennas integrating satellites and satellite payloads for these multiple purposes are increasingly sophisticated and numerous. Not only is space one of the harshest operating environments for any technology, opportunities for repair are minimal once these sophisticated and expensive devices are launched.
Measuring the accuracy and reliability of these antennas to transmit vital data and fast growing quantities of information before a satellite is sent into space demands equally accurate and reliable test systems and environments.
What tests are performed to determine the characteristics, reliability, and accurate performance of antennas on satellites? Which test systems are the most adequate for each test phase, and what further diagnosis or evaluations can be done to fully validate the quality of satellite antennas we will rely on for years ahead.
Explore the newest infographic by MVG for an overview of the essentials on satellite antenna testing.