TAC Boosts Research, Resources, and Recruitment for FIU
TAC Boosts Research, Resources, and Recruitment for FIU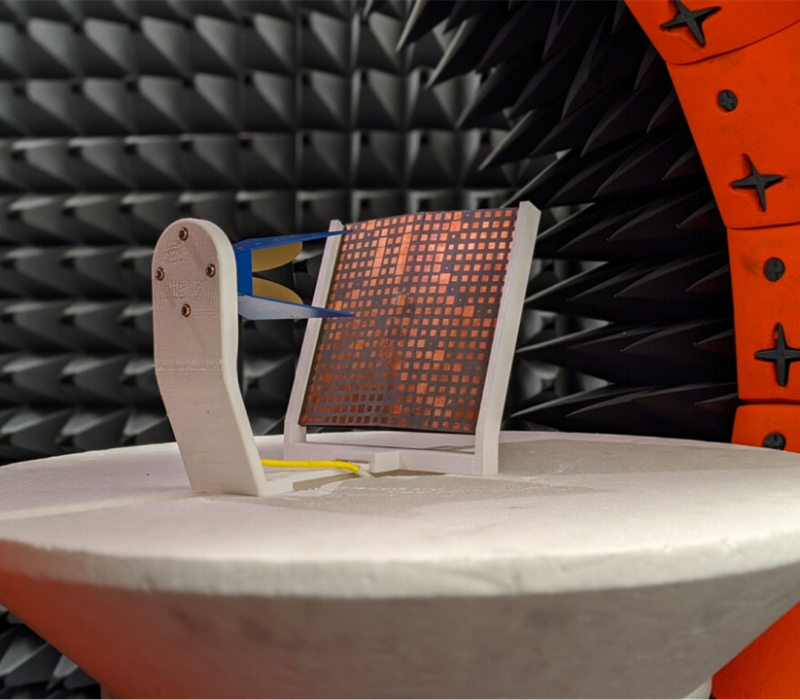 To remain competitive, secure funds for our research, and continue to advance innovation in promising areas such as space, we need a lab that is not only operational and cost-effective, but efficient. With fast and accurate MVG antenna test systems, we have been able to prosper and expand into new, aspiring technological areas and increasingly diverse antenna design projects.

THE CHALLENGE
Florida International University (FIU) is home to the Transforming Antenna Center(TAC), a focused research lab originating in the development of deployable(transforming) origami antennas for military and space applications. The patented origami antenna is an invention of the center's director, Professor Stavros Georgakopoulos who has been the driving force behind the development of this technology as well as the successful establishment and expansion of this prominent antenna design center in the heart of Miami.
Initial challenges that Professor Georgakopoulos and his team faced included not only funding his ambitious and promising origami antenna project, but also creating and expanding the lab to gain the capacity to measure and develop a wide variety of antenna projects.
Secondly, the professor could see how engineering programs were key for universities in gaining recognition and attracting promising students eager to discover the next big technological breakthrough. He believed developing a dedicated research lab would support the growth of FIU, appealing specifically to engineering students aiming to take part in developing tomorrow's technologies through RF and antenna engineering.
And finally, from the professor's own experience from Industry, he realized that engineering students needed hands-on experience in equipment use if they were to attract future employers of their choice.
Turning these challenges into objectives, the Transforming Antenna Center at FIU soon took shape.
Learn how the Transforming Antenna Center at Florida International University uses MVG antenna measurement systems and advanced post-processing tools to broaden research lab reach and give engineering students edge in their careers.