WEBINAR: Post-processing Techniques
29/04/2021
Online - Online
WEBINAR: Post-processing Techniques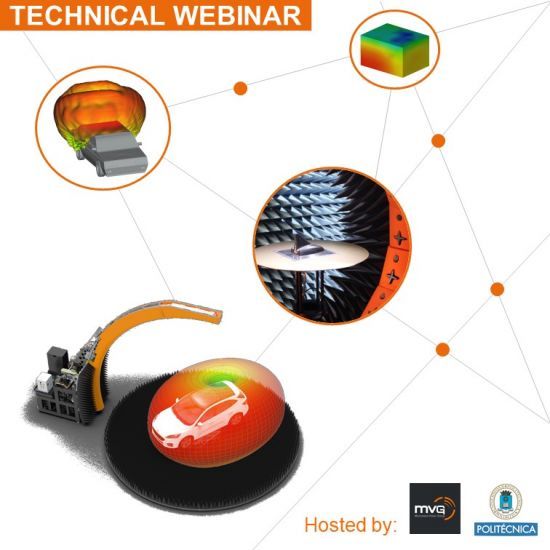 Presented by: 
Lars Foged, MVG Scientific Director
Dr. Manuel Sierra Castañer, Universidad Politécnica de Madrid
Live online Thursday, April 29, 2021
Choose from 2 session times:
8:30 – 10:30 CEST or 15:30 - 17:30 CEST
Introduction to Antenna Measurement
Introduction to source reconstruction methods and post-processing techniques

Antenna measurement improvements
Using holographic techniques

Using spherical mode expansion

Using equivalent currents
This free webinar is a fast-paced introduction to modern applications of post-processing techniques.
The information from antenna under test, antenna measurement systems and electromagnetic measurement results allows for the improvements in:
Extraction of electromagnetic sources in the antenna surface.

Detection of errors in antenna design.

Measurement results by cancelling echoes, leakage, noise...

Extrapolation of radiation patterns to unmeasured angles.

Combination of measurements and simulations to emulate the effect of the environment.
Following a brief introduction to near and far field antenna measurement theory, the course will focus on these techniques.
The second part of the course will go on to explain:
Time-gating techniques

Extraction of equivalent sources through inverse electromagnetic problems

Use of holographic techniques for extracting equivalent currents on a surface

Filtering of measurement results using spherical or cylindrical near field mode expansion
The final section will cover different applications of those techniques; Applications for BTS antennas, automotive measurement, RADAR systems, and satellite antennas will be presented.