AMTA congratulations
AMTA congratulations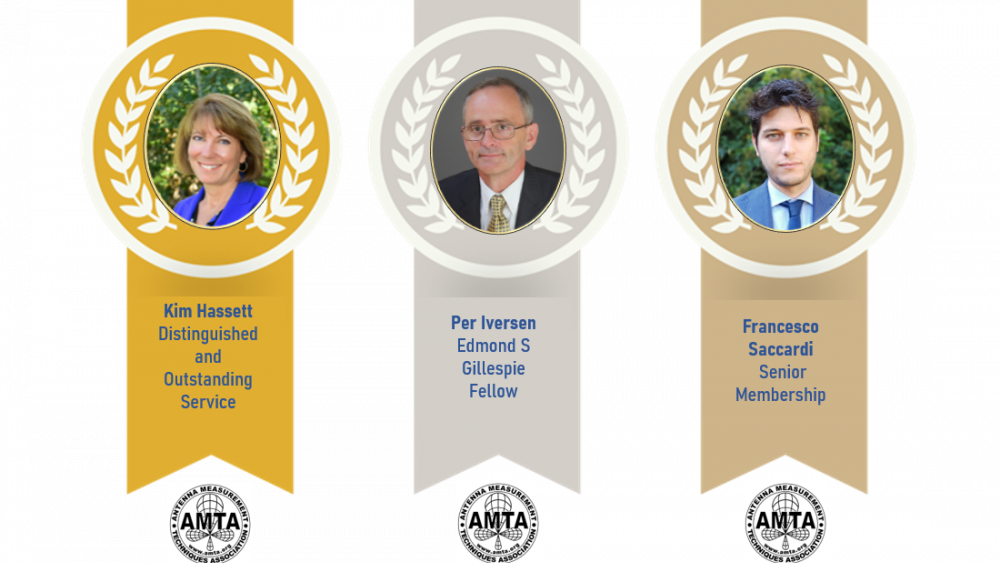 Published on 23/11/2021 15:30:00
Congratulations and Thank You!
We are proud to announce that 3 members of the MVG team have been awarded for their hard work, continued support and dedication to AMTA!
The Antenna Measurement Techniques Association stands out as the most prominent association fostering continued education, business growth and innovation in the development of antennas and their subsequent measurement techniques for a wide range of industries. As most associations, it is run by dedicated volunteers, willing to make a difference for the common cause, in this case, the future of antenna engineering and technology. MVG has been part of AMTA for more than 37 years, and we are grateful to see our employees recognized for their dedication.
This year, we celebrate Kim Hassett who received the Distinguished Service AND the Outstanding Service awards, Per Iversen was honored with the Edmond S. Gillespie Fellowship Award, and Franceso Saccardi, having already authored and presented numerous papers, has gained Senior Membership status. Also, congratulations to Lars Foged for his election to the AMTA Board of Directors!
Thank you all for your commitment to advancing the industry, being leaders in this community, for AMTA and for MVG.