Introducing the CR-M8 : Little in Size, Big in Performance
Introducing the CR-M8 : Little in Size, Big in Performance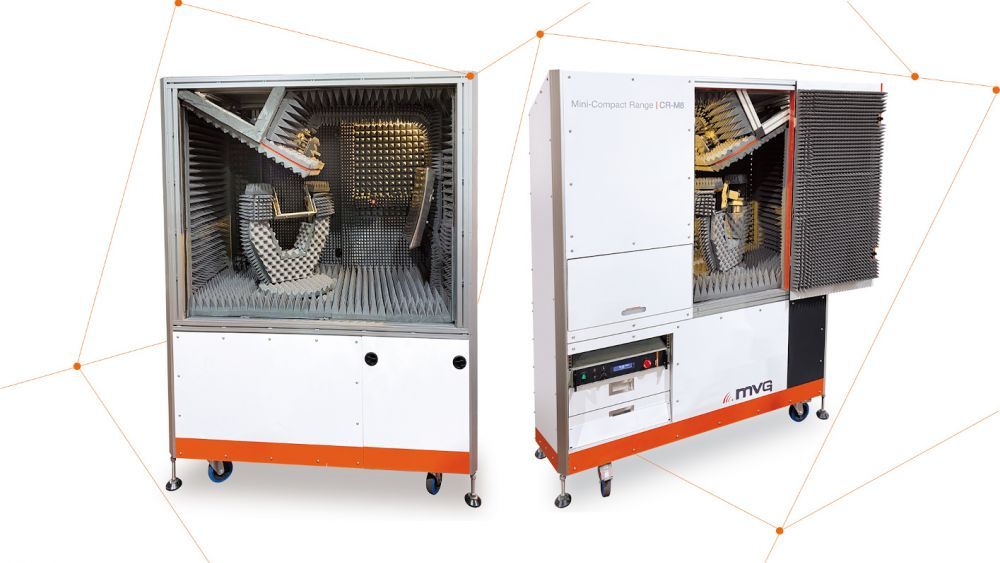 Published on 11/05/2021 23:08:16
We are pleased to introduce the CR-M8, the newest addition to our mini-compact range family particularly suited for antenna measurements and the RF characterization of small devices operating in high frequencies up to 110 GHz.
The CR-M8 Mini-Compact Range by MVG has been designed to enable cost-effective testing of microwave and millimeter wave antennas within a maximum quiet zone diameter of 8 inches (20 cm).
All equipment to be used with the CR-M8 is integrated into the structure of the all-in-one portable system, including controllers, VNA, PC and software, which also improves dynamic range.
Built for easy access and use, its compact size and portability allow it to be moved to where it is needed: in different R&D labs or for antenna evaluation checks in production, for example. This low-profile all-in-one compact range gains space in the test lab with its relatively small footprint.
As part of our Little Big Labs portfolio, it is the newest model in our selection of measurement systems providing the most fast and accurate indirect far-field measurement results for high frequency applications on the market.
Meet the high frequency testing challenges with the CR-M8 by MVG!