New Technique to Test Very Low-Frequency Space Antennas
New Technique to Test Very Low-Frequency Space Antennas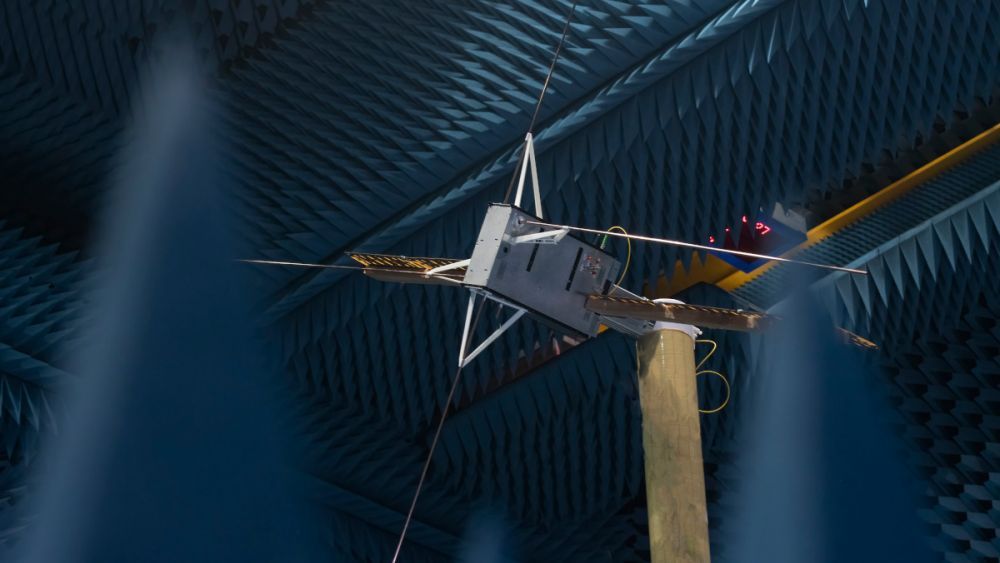 Published on 02/12/2021 14:40:00
The Hertz chamber at ESA's European Space Research and Technology Centre (ESTEC) in the Netherlands has recently been upgraded to allow for testing of low-frequency satellite antennas up to now too electrically large to be tested in the relatively "small" HERTZ anechoic test chamber.
ESA reached out to MVG teams in Italy to collaborate on a combination of hardware and software techniques that newly enable measurements in this environment at frequencies as low as 60 MHz.
For this project, MVG has developed an advanced technique that combines measurements made at several different points across the room. The complex superposition of the different measurements (Virtual Beam Forming Network) allows for the synthesis of a proper radiation pattern to control the illumination of the measurement environment.
Find out more in the ESA news and get some initial details on the technique in our latest technical paper on the subject.
Photo: © ESA-P. de Maagt