Taking care of your SAR Pre-Compliance Testing with MVG
Taking care of your SAR Pre-Compliance Testing with MVG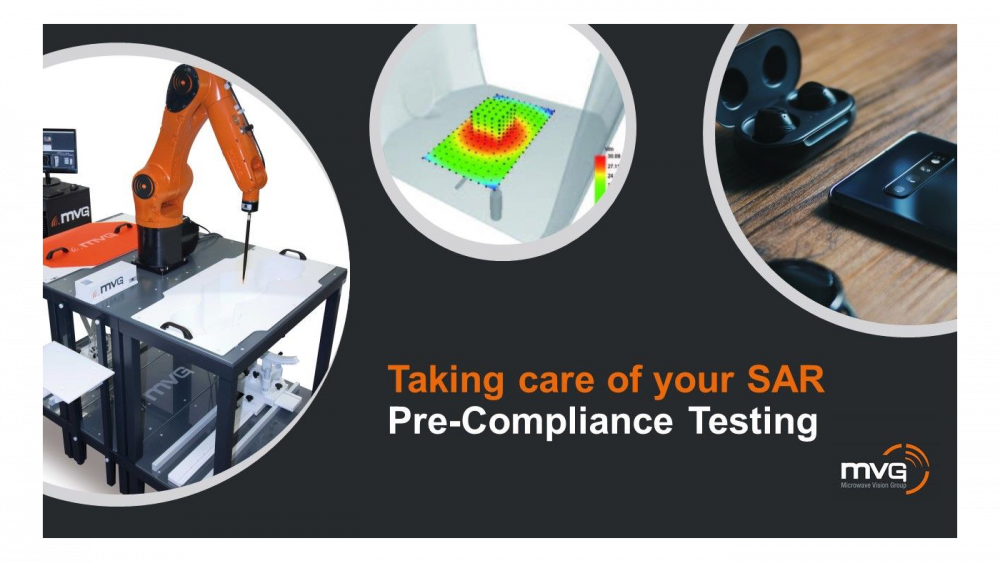 Published on 07/08/2020 17:30:00
SAR Measurement Now Essential for More Products in Many Countries
New regulations in many countries now state that specific absorption rate (SAR) values must be displayed on more wireless devices than ever before. In addition to cell phones, other handheld and wearable devices, plus those designed for use near the head, must all now show an accurate SAR value before reaching the market.
In France for example, the new Abeille Law has extended the obligation to display the SAR, which previously applied only to telephony equipment, to all wireless devices.
Taking care of your SAR pre-compliance testing
MVG not only offers a complete range of SAR/HAC systems for the test and certification of mobile telecommunication equipment but also offers in-house SAR precompliance testing at MVG's France facility.
What's more, MVG offers class-leading OTA and antenna measurement services for the testing of wireless devices at its facilities in the USA, France and Italy.
In addition to extensive measurement capabilities, each facility also offers advanced post-processing services, full on-site support from our skilled test engineers, and immediate insight into test results.
For more information on our four measurement facilities, download our measurement services brochure: