New Dual-Ridge Horn (18-40 GHz)
New Dual-Ridge Horn (18-40 GHz)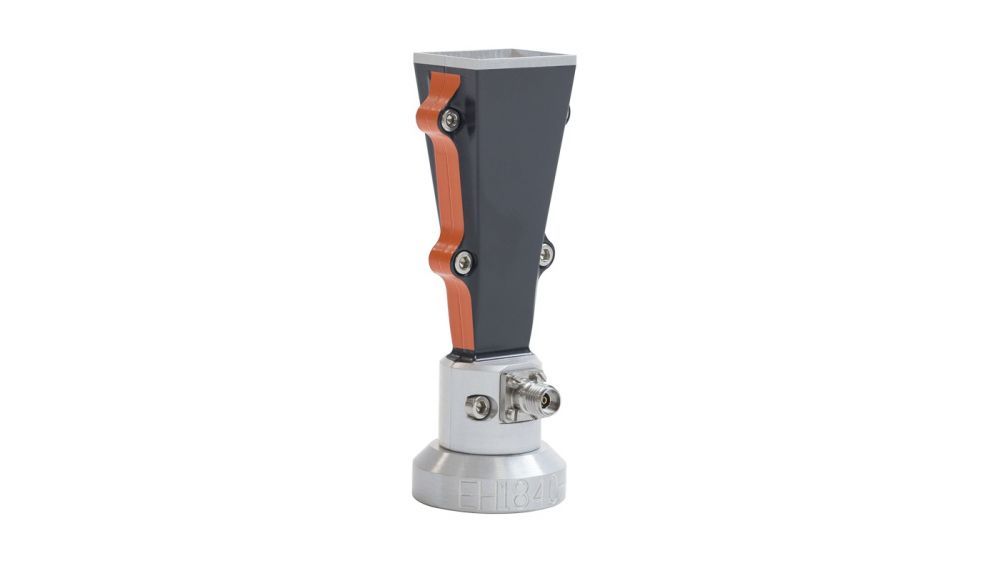 Published on 30/03/2017 18:00:00
MVG is proud to introduce the Dual-Ridge Horn (18-40 GHz), the new addition to the EMC Antenna Family. Once again MVG uses its expertise and experience in antenna design to develop an innovative product to the line of antennas for EMC testing.
The EH1840 antenna is a single, linearly polarized antenna that combines stable gain performance, low VSWR, and excellent cross-polar discrimination with wide band frequency operation.
The unique horn design suppresses any possible excitation of higher order modes in the aperture and maintains a well-defined, smooth radiation pattern in the direction of the boresight axis throughout the operational bandwidth. The design uses a corrosion-resistant aluminum and high-reliability manufacturing technology, making for a lightweight, durable horn that has excellent performance repeatability. The horn is equipped with a high precision female K connector for superior repeatability and durability.
The The EH1840 Dual-Ridge Horn antenna is applicable for EMI testing as per FCC and MIL-STD-461 standards, as well as other applications. It is calibrated at a 1 m distance as per SAE ARP 958.
Main Features:
Operates from 18-40 GHz
Combines stable gain performance and low VSWR with wide band frequency operation
Is single linearly polarized with excellent cross-polar discrimination
It has a lightweight design, robust and easy to handle
The EH1840 antenna is now available. Contact your sales rep for more information!