Unlock New Features of Enhanced EMF Visual
Unlock New Features of Enhanced EMF Visual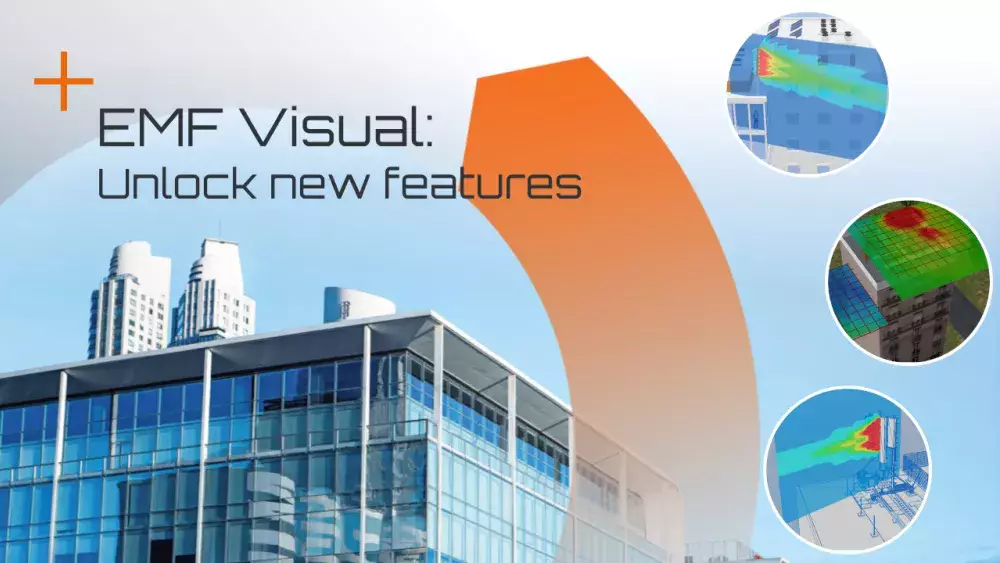 Published on 06/09/2023 12:26:48
EMF Visual, known for its precise calculations, swiftly visualizes electromagnetic fields in specified zones—whether near-field or far-field. It considers multiple emitters and their interactions with surrounding structures, serving cellular operators, broadcast companies, and more. Now, EMF Visual advances its capabilities:
EMF Visual Scene:

Replacing the former "Cote2EMF" software option while preserving the ability to create 3D scenes from 2D map images, this new feature seamlessly loads Open Street Map (OSM) or Shape (SHP) files, facilitating automatic export to EMF Visual's 3D format.

SE-FFT-EMF :

This Plugin can convert any object loaded in SketchUp/Blender/3DS Max to EMF Visual 3D format for an easy and accurate reuse of existing 3D data.

Computation Volume:

Easily set computation boundaries over the roof top area using adaptive volume.

Enhanced Functions:

Beamset Edition with MAXHold for 5G massive MIMO: activate any beamset independently

FCC Averaging: Integrate the exposure average over a 6ft elevation in accordance with FCC safety guidelines

GPU-accelerated computing: faster calculation with Advanced GPU version
Learn more about how EMF Visual can revolutionize your simulations and predictions for accurate insights.