WEBINAR: Automotive Wireless Testing
01/06/2021
Online - Online
WEBINAR: Automotive Wireless Testing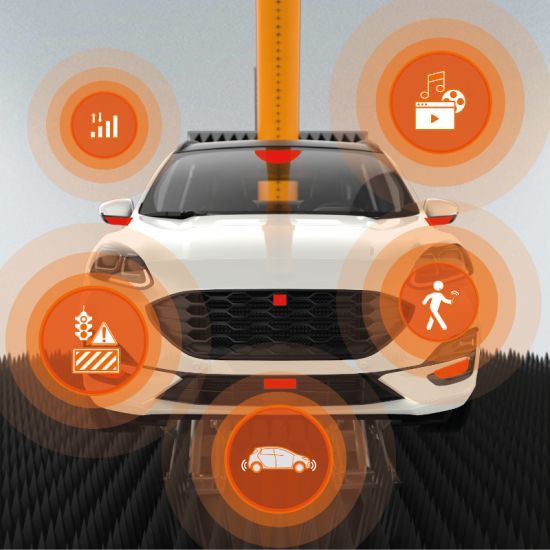 A full-day webinar focused on automotive wireless testing organized by MVG. Presented by our panel of experts, the session will be enhanced by contributions from stakeholders in the automotive industry.
Live online Tuesday the 1st and Wednesday the 2nd of June, 2021   
Choose from 3 session times:  
Tuesday, June 1, 2021, 10am - 4pm Europe (CEST - UTC+2)
Tuesday, June 1, 2021 9am - 3pm North America (PDT - UTC-7)
Wednesday, June 2, 2021 10am - 4pm Asia (CST - UTC+8)
This full-day live virtual event on antenna and full-scale vehicle measurements will present new technical developments, trends, and the most advanced measurement solutions for state-of-the-art automotive connectivity testing.
Introduction to modern automotive testing

Overview of OTA test systems

Automotive radar testing solutions
The latest OTA measurement fundamentals and techniques will be introduced by our teams and partners, along with examples of complete full-scall vehicle measurement results performed in line with the most recent 5GAA, CTIA and 3GPP test plan updates.
OTA testing standards: Test plan status and development trends
Examples of full-scale vehicle OTA test results

New developments in Virtual Drive Testing using Measurements & Simulations