MiniLAB | Now Integrated with RSE and Passive Measurement Capabilities
MiniLAB | Now Integrated with RSE and Passive Measurement Capabilities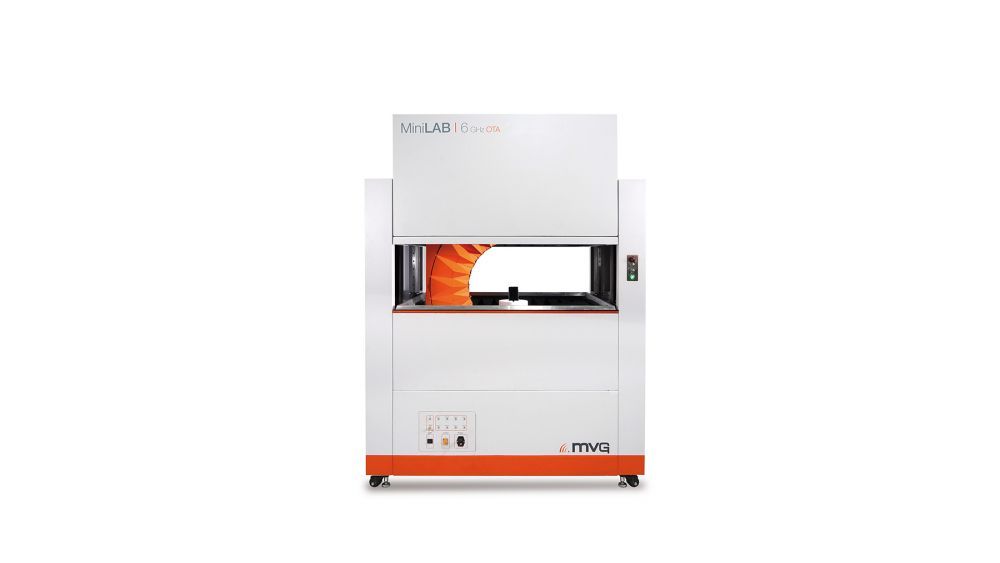 Published on 05/08/2019 14:00:00
MVG is proud to announce that we have recently integrated RSE and passive antenna measurement capabilities into our MiniLAB system. Now, MiniLAB not only performs high-accuracy OTA testing, but also offers passive measurements and a new approach to measuring RSE on LTE devices.
Passive Antenna Measurements
With its electronically scanned probe-array arch enclosed in a high-isolated chamber, MiniLAB quickly measures radiation patterns of devices up to 30 cm in diameter*, making it the ideal solution to optimize the antenna performance of all kinds of devices.
What are RSE Measurements?
Radiated Spurious Emissions (RSE) refers to all non-fundamental emissions emitted by the Device Under Test (DUT). High levels of radiated emissions can create functionality challenges for certain wireless products, interfere with other wireless devices or radio systems, or alter the operational efficiency of the device itself.
For this reason, standardization authorities such as the International Telecommunication Union (ITU), the European Radio and Telecommunications Terminal Equipment (R&TTE) Directive, and the Federal Communications Commission (FCC) specify strict testing requirements for measuring RSE on wireless devices.
Such testing requirements are designed to eliminate the risk of interference when there are other wireless devices near the DUT.
How does MiniLAB integrate RSE Measurement differently?
Historically, RSE has been measured using vertically-scanned mechanical movements to monitor the device as it rotates in azimuth. Like many conventional test methods, this can become time consuming during a design and production process in which time-to-market is critical.
MiniLAB employs multi-probe technology to offer a new approach to measuring RSE on LTE and other active devices.
With dramatically-reduced measurement time and the deliverance of precise measurement data, its integrated probe-array arch utilizes electronic scans to measure the wireless device, making it easier and faster for users to measure RSE in the presence of LTE frequency bands up to 6 GHz. Once the measurements are complete, the RSE measurement results can be obtained within 20 seconds.
Equipped with an anechoic shielded chamber with >100 dB RF attenuation, MiniLab offers a high dynamic range to measure peak levels of both the transmitted wireless signals and the surrounding emissions without distortions.
* depending on the frequency