MVG Successful Installation of StarLab at Antenna Company
MVG Successful Installation of StarLab at Antenna Company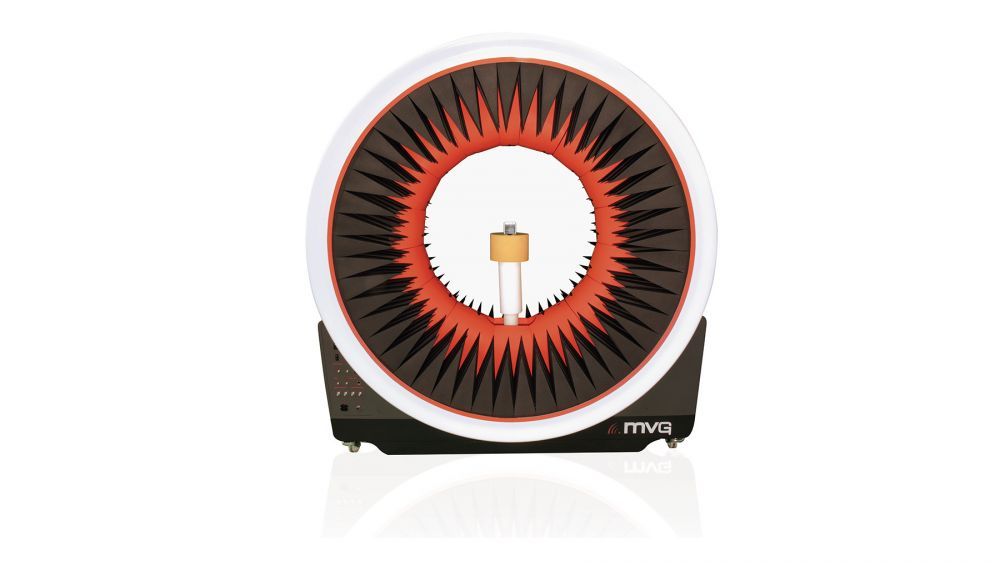 Published on 20/02/2015 16:00:00
MVG announces the successful installation of StarLab at Antenna Company's design centre in Eindhoven, Netherlands.
StarLab will provide Antenna Company with an in-house testing resource for the rapid measurement of antennas during the design, prototyping and final manufacturing phase.
Antenna Company is developing the next generation of high-performance antennas for next-generation telematics, remote sensing, and wireless communications everywhere. Dr. Diego Caratelli, Chief Technology Officer at Antenna Company, explains why they have invested in the innovative StarLab technology:
"For the Antenna Company StarLab is a pivotal piece of equipment in the development of our products. Previously, out-sourcing our 'SuperShape®' antennadesigns for testing was time consuming and expensive. Since the installation of the Starlab in our laboratory in early January, we are already witnessing great benefits. With StarLab we can achieve rapid and more accurate measurements, meaning that our customers receive a superior quality product in a shorter time frame.
"StarLab was the first choice for us and it is very much a game-changer for our business. It delivers time and cost savings, plus with StarLab we can deliver optimal antenna systems to our customers. These are the key benefits which give us a definite edge over our competitors." says Dr. Caratelli.
Why choose StarLab?
StarLab is a cost-effective,small antenna and Over-The-Air (OTA) mobile device measurement system, which is perfectly suited to any facility where space is limited. StarLab measurement capabilities include:
Gain
Directivity
Beamwidth
Cross polar discrimination
Sidelobe levels
3D radiation pattern
Radiation pattern in any polarization (linear or circular)
Antenna efficiency
TRP, TIS, EIRP and EIS
For more information, please visit the product webpage
Should you wish to tweet about this press release please use @microwavevision #MicrowaveVision #StarLab