Special Workshop at ISAP featuring ESoA
Special Workshop at ISAP featuring ESoA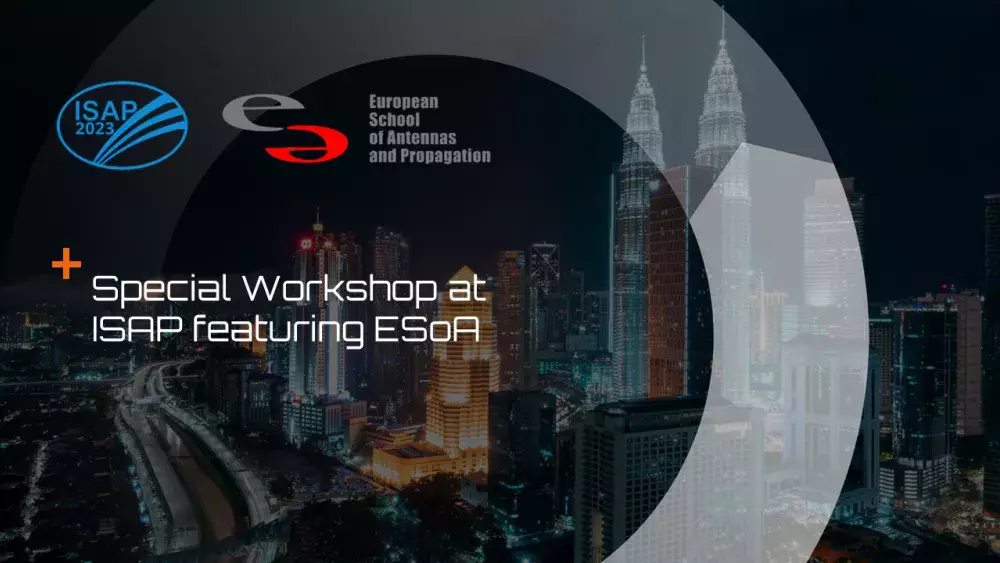 Published on 16/10/2023 11:55:38
The IEEE International Symposium on Antennas and Propagation (ISAP) 2023, will be featuring a special workshop to introduce the European School of Antennas (ESoA) during its week-long event taking place in Kuala Lumpur, Malaysia, 30 October to 2 November.
In the ESoA workshop on November 1 to 2, you will learnhow to perform antenna measurements smarter, faster, and better. Lars Foged, Scientific Director of MVG, and Manuel Sierra Castaner, Dean of the UPM Telecommunication Engineering School, propose 2 ½-day sessions to cover the fundamentals and applications of antenna measurements, including the use of novel post-processing techniques.
The symposium is geared to host a panoply of research paper presentations and special technical sessions, as well as industrial and short-course workshops. The ESoA workshop will be part of that selection and will be available to all registered attendees free of charge and for a minimal fee to those who may only have the time to take advantage of this particular learning opportunity.
MVG will also be presenting research papers and an industrial workshop on our products and expertise in multi-probe technology for antenna measurement while at ISAP.
Learn more about the ESoA workshop and/or register to attend ISAP today to take full advantage of this exclusive opportunity.