Summer Reading- 4 Essentials from MVG
Summer Reading- 4 Essentials from MVG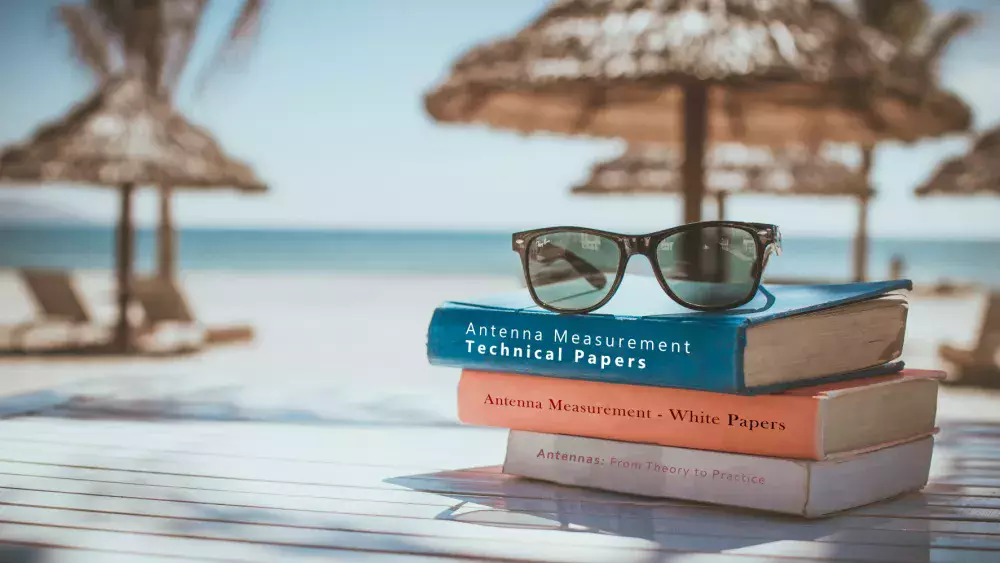 Published on 03/08/2023 18:00:51
Summer! Time to catch up on some of the reading you've been meaning to do all year!
How about everything you bookmarked on the subject of antenna measurement, new testing technologies, innovative antenna design and techniques you've been meaning to delve into?
Thought you'd appreciate a quick reminder list of the essentials from MVG:
Missed some of the paper presentations at your favorite conferences? Check out our latest

TECHNICAL PAPERS

from 2023 events.
What about white papers? Are you all caught up? Find your saved

WHITE PAPERS

by MVG here.
The MVG

KNOWLEDGE BLOG

gives you some quick info about antenna measurement to learn or refresh the basics before heading back to work.

Last but not least, did we mention that really interesting book you wanted to read? How about a

drawing to

WIN

a recommended favorite of the industry

? Yes!?


Recently released, the book:Modern Automotive Antenna Measurementsco-authored by MVG Scientific Director, Lars Foged, and Professor Manuel Sierra-Castaner of Universidad Politécnica de Madridbegins with a review of antenna theory and near-field to far-field transformation techniques, then moves deeper into vehicle-to-everything equipment, system-level OTA measurements, and simulation and emulation of automotive communication systems. It includes all the information needed for the design, development, and placement of automotive wireless communications systems.
This insightful book will be offered to 3 lucky participants in a "summer-special" lucky draw. Just click below to enter for your chance to win!