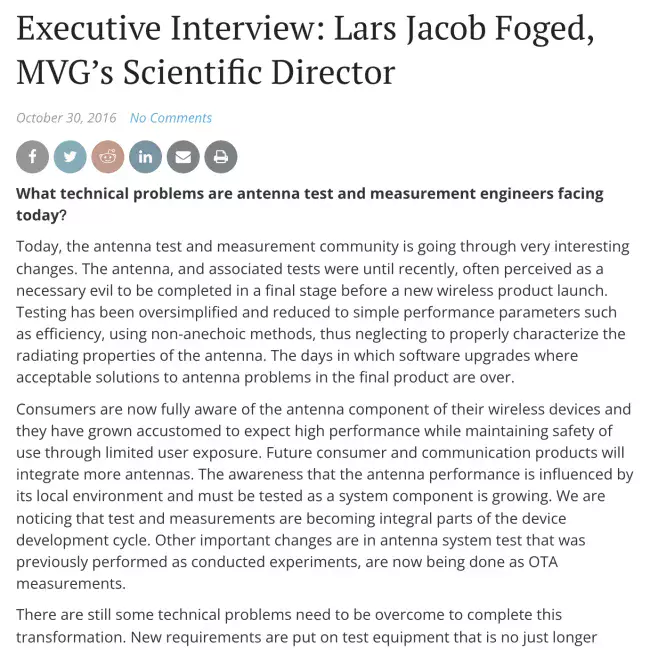 MICROWAVE JOURNAL CHINA
Microwave Journal China interviewed Lars Foged, MVG's Scientific Director
On the occasion of the ESoA Summer courses which took place in China in August, Microwave Journal interviewed exclusively Lars Foged on antenna test and measurement technologies as well as MVG's competitve advantages.
Take a look at some very challenging questions the journalist asked:
"What technical problems are antenna test and measurement engineers facing today?"
"How do the emerging antenna technologies and applications such as antennas for 5G base stations and handsets, IoT devices, massive MIMO, commercial phased-arrays, 3D printing, metamaterials, etc., affect the methods and techniques of antenna test and measurement?"
"Which standards for antenna test and measurement are in development now? What's the role of MVG in the international antenna test and measurement standards process?"
"Can MVG's existing antenna test products and solutions meet all the testing requirements of all existing antennas? Whatever the frequency, power, size and form factor of an antenna are, and what scenarios are: on-site, in a production line or in a laboratory."
And more...
Check out Lars Foged's brillant answers and read the whole interview in English by clicking here!
Read the interview in Chinese by clicking here!